By Brett Woolley, Buyer's Agent & Listing Agent
There is no doubt that the real estate industry will continue to face challenges in 2023. As such, it is more important than ever to nurture and develop the existing relationships we have with our clients and networking spheres. Prospecting and generating leads will always be important. But the numbers are clear, referrals still generate the most business for real estate professionals. One of the most overlooked methods for strengthening client relationships in real estate is IDX, or the methods, tools, and websites our clients use for doing what they love—looking at houses online. In this article, I discuss how Flexmls IDX Smart Frames help to develop that important bond between real estate agent and client.
Tell your prospects…"Search for homes like a Pro!"

In addition to practicing real estate, I have taught Flexmls classes in the Phoenix area for over twelve years. On average, I have between 150 to 200 agents in my classes each month. One of the most frequent questions I get during breaks or after class is: "what are you using for an IDX website?" We live in a time where nearly every real estate company offers a free IDX search website to their agents, and there are dozens out there for agents to buy.
I tell the agents that I am using Flexmls IDX and more importantly, I tell them the reason why. I enjoy explaining to my clients that when they are buying or selling a home, we are all equal partners in this transaction. And as an equal partner, I provide you with the same home searching software platform that I, and all other professional agents, are using. Third-party public search sites are for amateurs, but when you work with me, I show you how to search for homes like a pro! I then look them in the eye and say:
"I cannot give you a better home searching tool than the one I am using myself."
That's a powerful statement and I have a very high rate of success in getting my clients to use Flexmls IDX over public search sites.
Flexmls LIVE data is YOUR Competitive Edge

As real estate agents we've all been given homes to "check out" that our clients found on public search sites. We look them up in Flexmls and then discover they are already under contract, and sometimes already closed. This can be frustrating to our clients when we go back to them and tell them the home is already sold. I always try to use this situation as a learning experience. I remind my clients that this is why they should use the Flexmls IDX search that I provide for them. It is the actual source of the information, not a third-party site that is downloading the data creating the potential for errors. If the house you like is showing Active status in Flexmls IDX, then it is Active. Combine that accuracy with all the additional information that is in Flexmls, and you become an informed consumer! Remember! Not all MLS fields are populated on third-party sites.
Timeliness is also important. This was an unusual year for me as I represented over ten rental clients. Getting your application in first is absolutely critical in the rental market. Seeing a home online within hours, not days, is what it took to be successful. Having Flexmls IDX combined with an email subscription allowed my clients to be in first position by seeing the house immediately when listed and then getting their applications in sometimes before the listing even appeared on third-party public search sites. Talk about a competitive edge!
Build a relationship with Prospects & Clients

My clients know that when they are looking at houses on my home search site, they got it from me. So, they are reminded of me, even if it is subconscious. Contrast this experience with your clients using a large public search site. The whole time they are looking at houses they are also being advertised to other agents. This can also happen with large franchise brokerage search sites. It is very easy for the consumer to wander and look at other agents' pages within the brokerage site. For me, I want my clients to stay focused on our partnership. Recently, I went to a final walk-through with a client. I noticed that she was still spending a lot of time on my Flexmls IDX site, even though we were closing on a home. She explained that she was still looking at the "market" and what homes were selling for.
But what really made me smile was her comment that every time she goes to my home search site, her two young sons watch over her shoulder and seeing my picture on the website they say: "Mom, there's Mr. Brett!" When the whole family knows you, that's a good partnership in my book.
Start the new year by offering your clients the same "professional," "authentic," and "real-time" home search tool the professionals use!
Bonus! All IDX solutions in the FBS Products lineup have built-in calls-to-action for lead capture. Take a few minutes to get a free, personalized guided tour from an IDX Product Consultant by clicking the button below.
About Brett: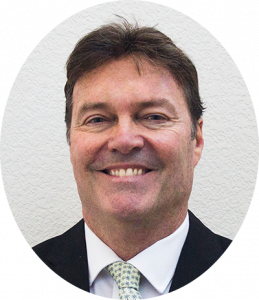 Specialties: Buyer's Agent, Listing Agent
Brett is a unique real estate professional with 20+ years of experience in the real estate information industry including 13 years as a licensed agent. He enjoys teaching MLS Technology to his fellow agents. His belief is that the 21st century consumer is looking for teamwork and collaboration with their agent. They want a provider, not a hider, of information from their agent. He coaches his home buyers how to "SEARCH LIKE A PRO" to ensure their success.