Providing outstanding local information at a granular level can be a winning lead generating strategy. Most real estate sites and portals miss the mark by including the same links to the same dry data resources that do nothing to impart what it's like to LIVE in that neighborhood. That's where your value as a Real Estate Professional comes into play.
Attract prospects with targeted saved searches
By combining your unmatched insight into neighborhoods along with LIVE IDX data saved searches, you have a powerful presentation unique to you and your brand. Think about the areas that you specialize in such as:
Communities
Lake Homes
Golf Course Homes
Oceanfront Properties
Local Neighborhoods
Condos/Townhomes
Lakefront Properties
Commercial Properties
Land/Agricultural
Island Specific Properties
Residential Only, and more!
Or, create saved search links for:
24, 48 or 72 – Hour Hotsheets
New Listings
Status Changes
Open Houses
Back on Market
Price Ranges, and more!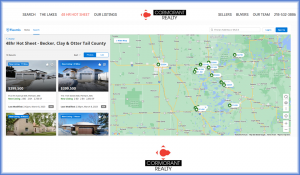 The possibilities are endless!
So, how do you go about converting your Flexmls Saved Searches into a winning website lead generator?

Once your Flexmls IDX has been activated, it's as simple as can be. We have all the steps laid out for you in our online help center located here.
We've made it super easy to add a great home search experience to your website. There are great calls to action built right in that are designed to engage your prospects and convert them into leads. AND, those leads are instantly delivered to your personal Flexmls Portal where you can track their activity and engage with them.
If you aren't familiar with Flexmls IDX and would like to learn more, simply schedule a consultation below or call 866-320-9977 to get started with a free, no-obligation demo.
~ Here's to YOUR Success!